Microtel Inn and Suites in Davao
Tags: Damosa Gateway, Davao hotels, hotels in davao, IT Park, Microtel Inn and Suites, Microtel Inn and Suites in Davao

Website: http://www.microtel-davao.com
Facebook: http://www.facebook.com/pages/Microtel-Davao/153524621327931?v=info




Davao Metropolis is synonymous with 1 word – culture.
Exemplifying the mix of diverse traditions that make the city all the much more attractive to tourists, Davao City can also be positioning itself as the cyber city of Southern Philippines with the new Damosa Gateway Complicated and IT Park.
Adding glitter to this upscale complicated is the initial Microtel Inn and Suites in Mindanao with 51 rooms and suites to decide on from. This Davao hotel caters to the different needs of the busy executive, leisure tourist, and event organizer. Conveniently located within the city's commercial hub, it's also extremely accessible from the Davao International Airport.
In the enterprise of providing unparalleled comfort and convenience, our Davao City inn has incorporated all the things that matter most to traveling businessmen and vacationing guests. As a cozy temporary house, each accommodation option features chiropractor-approved "healthy-for-the-back beds", World wide web connectivity, 25-inch cable TV, and complimentary breakfast, making it 1 of the ideal hotels in Davao.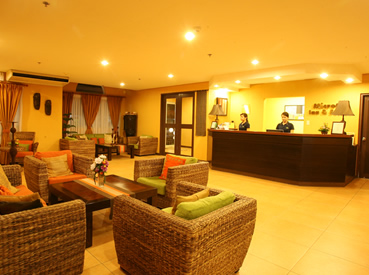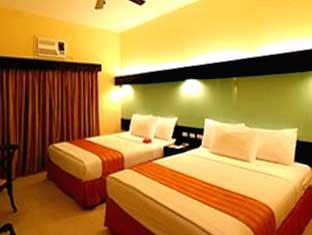 Microtel Inn & Suites Davao was designed with functionality in mind. Maximizing space to ensure utmost efficiency, its function room – customized for corporate events and private occasions – can easily handle up to 200 persons.
Compared to other Davao hotels, Microtel Inn & Suites Davao gives you a truly relaxing and enjoyable stay at an affordable price. At par not only with other Microtel properties in the Philippines but in other countries such the United States of America, Honduras, Mexico, Argentina, and Canada, this Davao hotel offers a uniform standard in cleanliness, comfort, safety, and value.
Contact Information
Microtel Inn & Suites Davao
Damosa Gateway Complex,
Mamay Road, Lanang,
Davao City, Philippines 8000
| | |
| --- | --- |
| Tel | (63.82) 233.2333 |
| Fax | (63.82) 235.2033 |
| Mobile | (63.905) 303.9840 |
| Email | davao@microtel.ph |
| Website | www.microtel-davao.com |
Other Related Links
Browse Categories
Friends and Sponsors
If you wish to be added in our listing. Click here to contact us