How to get to Davao By Air
Tags: airport, Davao International Airport, davao transportation, Philippine Airlines, taxis

he Davao International Airport, also known as Francisco Bangoy International Airport, is the principal link to the Davao region from other countries and the rest of the islands. It is the busiest airport in Southern Philippines.
With a capacity to accommodate a lot more than 1 million passengers yearly, the Davao International Airport accepts international flights from nations like Singapore, Hong Kong, and Indonesia as well as main Philippine cities for instance Cebu, Zamboanga, and Manila.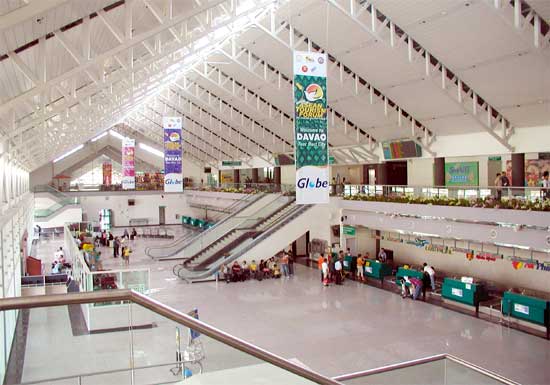 In 1998, expansion and modernization efforts started. The airport is now accepting wider-bodied aircrafts like the Boeing 747. Davao International Airport is a single-terminal facility with state-of-the-art equipments and a wide range of passenger services and amenities that caters to their needs.
Philippine Airlines operates two day-to-day flights between Manila to Davao and also the exact same number of flights from Cebu. Likewise, PAL has similar day-to-day flights from Cagayan de Oro and Zamboanga. Bourag Indonesia Airlines provides two flights weekly to Davao from Manado and Hong Kong having a stopover at Cebu.
From the airport, you will find taxis that may take passengers into the city. Hotel pick-up can likewise be arranged. Another alternative is to hire a car if passengers want to drive themselves.
One response to "How to get to Davao By Air"
Other Related Links
Browse Categories
Friends and Sponsors
If you wish to be added in our listing. Click here to contact us