Tutti Frutti (Frozen Yogurt)
Tags: Frozen Yogurt, Tutti Frutti, Tutti Frutti davao, Yogurt

Website: http://tfyogurt.net/
Facebook: http://www.facebook.com/pages/Tutti-Frutti-Davao/120830561309258?sk=photos
Twitter: http://twitter.com/#!/tfyogurt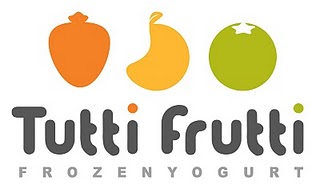 Eating any dessert after meals has been a routine for me and my meal would not be complete without it. I love desserts, that's why I love Tutti Frutti Frozen Yogurt. It is a good thing that frozen yogurts are now the latest craze and Tutti Frutti Frozen Yogurt made it more fun and enticing because this is the only yogurt bar where you can customize your own yogurt – with their self-service counters.
Buying frozen yogurt the Tutti Frutti way…
Step 1 – Select your cup size (small, medium and large cup)
Step 2 – Dispense your frozen yogurt (available flavors – Blueberry, Peanut butter, Lychee, Taro, Choco-Raspberry, Coconut, Pineapple and Original)
Step 3 – Pick your favorite topping (real fruits slices, cereals, nuts, marshmallows, choco chips, wafers, chocolate syrup, etc.)
Step 4 – Weigh and Pay @ 20php per OZ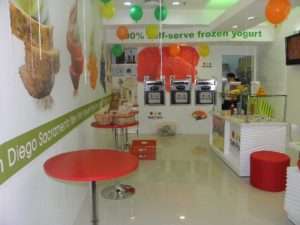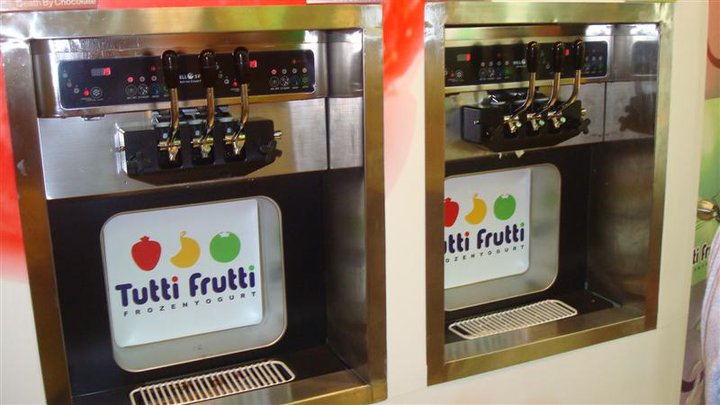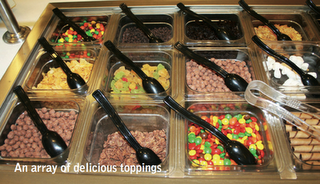 Health Benefits
Probiotics, which means "for life," have been used for centuries as natural components in health-promoting foods.
Potential Benefits
– Strengthening the immune system preventing constipation, diarrhea, and bloating
– Prevention of colon cancer
– Lowering blood pressure
– Lowering cholesterol
– Improving immune function and preventing infections
– Reducing inflammation
– Improving mineral absorption
– Prevents harmful bacterial
– Growth under stress
Tutti Frutti Gaisano Mall of Davao
Lower Ground Level, Gaisano Mall of Davao
J.P. Laurel Avenue, Davao City
One response to "Tutti Frutti (Frozen Yogurt)"
Other Related Links
Browse Categories
Friends and Sponsors
If you wish to be added in our listing. Click here to contact us