Lola Abon's Durian Candy Factory
Tags: davao durian candies, Durian Candy, Durian Candy Factory, durian delicacies, durian products, Lola Abon's, Lola Abon's Durian Candy Factory

It's the best here in davao when it comes to durian delicacies aside from their best taste of durian products and no added preservatives, they are selling much cheaper than the other durian stores here in davao.
Most famous celebrities drop-by here to buy "pasalubong" for their friends and family, no kidding! they have taken pictures who bought product in their store.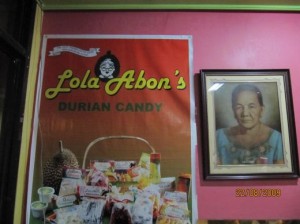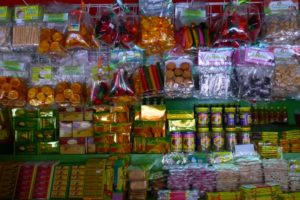 Don't hesitate to drop-by their store, its one of the BEST in DAVAO!
LOLA ABON'S DURIAN CANDY FACTORY
23 San Miguel Village Matina
Davao City, Davao Del Sur
23 responses to "Lola Abon's Durian Candy Factory"
Other Related Links
Browse Categories
Friends and Sponsors
If you wish to be added in our listing. Click here to contact us