People's Park of Davao City
Tags: best in davao, Green theater, Kublai Millan, man-made mini-forest, parks, People's Park, People's Park of Davao City


Facebook: http://www.facebook.com/pages/Peoples-Park-in-Davao-City/167762606597508




Whenever you're from the city and still wandering around, don't miss the opportunity to ask your relatives or friends to make a stopover towards the ever famous recreational spot from the downtown area. It's one in the bests that Davao have!
After doing all your itineraries for the day, make a little walk alongside the street from your hotel, or following going to church deliver your families for the nearby park that they could appreciate.
Grab a piece of cloth and foods and put it in a picnic basket and bring it to your park, delight in a nature scenic place that you just could not possibly believe it has in the middle with the city.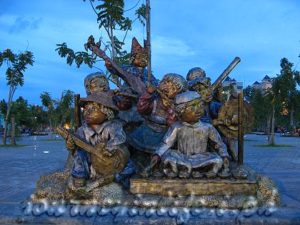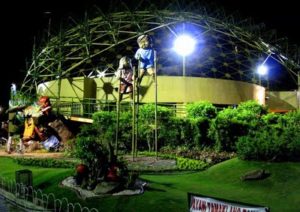 Take a sluggish-walk towards the 4 hectares park which is 71 million worth of development project with the local government, it's formerly called the PTA exactly where athletes prior to meets and large concerts were held. It was formally opened last December 15, 2007.
Provide your kids with you, for sure they would be in-love to the cartooned characters touch playground, sing to the music as you take your pictures along with the pine trees and unique species of plants and trees; yes, a man-made mini-forest inside the park.
Although eating along the side, take a glimpse for the interactive fountains along with its lights that greatly magnifies its beauty. Another craft that you just need to see, is the waterfalls and ponds, which have unique fishes and some birds around it, where elders like lola's and lolo's could surely go without hassle due to the fact they also supply wheelchairs for them.
Small group of concert will be now conducted at the Wonderful lawn or Green theater and all the large sculptures representing indigenous groups in Southern Mindanao as well as the Philippine eagle are developed by renowned artist, Kublai Millan.
The park also has its built-in surveillance system which surrounds the region, 24hours security and undoubtedly a no-entrance fee needed.
Other Related Links
Browse Categories
Friends and Sponsors
If you wish to be added in our listing. Click here to contact us