Philippine Eagle Foundation
Tags: parks, Philippine Eagle, Philippine Eagle Center, Philippine Eagle Foundation, recreations

Website: http://www.philippineeagle.org/
Facebook: http://www.facebook.com/pages/Philippine-Eagle-Foundation/113841485294909





The Philippine Eagle (Pithecophaga jefferyi) is really a giant forest raptor endemic towards the Philippines. It truly is considered one particular of your largest and most powerful eagles within the world. Unfortunately, it's also 1 of your world's rarest and certainly among its most critical endangered vertebrate species. The eagle is recognized to be geographically restricted to the islands of Luzon, Samar, Leyte and Mindanao.
The Middle is house to 36 Philippine Eagles, 18 of which are captive-bred. It also houses ten other species of birds, 4 species of mammals and 2 species of reptiles. Simulating a tropical rain forest environment, the Heart provides the visitor a glimpse into the country's forest ecosystem. Even though the exhibits are applied primarily to aid educate the Filipino people on conservation, the facility is also thought to be a major tourist attraction in Davao Metropolis.
How to get there
The Philippine Eagle Center (PEC) is about an hour drive from the city and could be reached either by private or public transport. Buses heading to Calinan depart every 15 minutes from the Annil Terminal located at corner Quirino and San Pedro Extension. Bus fare is at P30. From Calinan, take a pedicab heading to the PEC. The ride is about ten minutes and will cost you P6. Before entering the PEC premises, the Davao Metropolis Water District will collect an entrance charge of P5 for adults and P3 for children. PEC entrance costs P50 for adults and P30 for youth, 18 years old and beneath. Tour guiding and the use of kiosks are free of charge.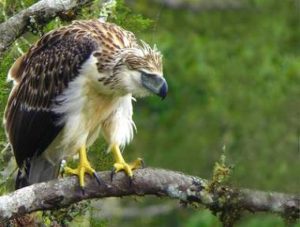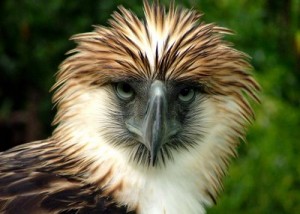 Entrance Fees
Guests are charged a nominal charge to enter the facility. The proceeds are applied to support in situ and ex situ conservation actions of your PEF.
Adults – P50
Youth (18 years old and beneath) – P30
Traveling time from the City Proper to Malagos
45 minutes to 1 hour, depending on traffic
Tours and Reservations
Tour guiding at the Philippine Eagle Heart is free of charge. It's advisable that visitors call the PEF office and book in advance to ensure the availability of tour guides during their pay a visit to.
School groups with at least 30 students will probably be given a 10% discount. Even so, the group ought to need to pre-book their pay a visit to and have to pay in advance at the PEF Office (see Contact Page) to avail of this offer. Family groups of ten are also provided with the same privilege.
The Philippine Eagle Center is open from 8 in the morning until 5 inside afternoon daily, including holidays.
Office : VAL Learning Village, Ruby St., Marfori Heights,
Davao City 8000 Philippines
Telephone : (+63 82) 224-3021
Telefax : (+63 82) 224-3022
Email : info@philippineeagle.org
Other Related Links
Browse Categories
Friends and Sponsors
If you wish to be added in our listing. Click here to contact us