Our Lady of the Assumption Church
Tags: Archdiocese, Assumption parish, Assumption parish davao, Our Lady of the Assumption Parish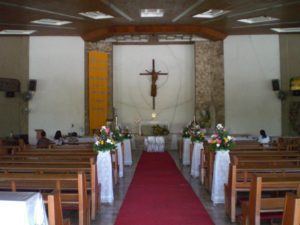 At the invitation of Archbishop Clovis Thibault, P.M. E., Davao Foundation came as the third SSS foundation in the Philippines with the handing over of the administration of Our Lady of the Assumption Parish to Congregation of the Blessed Sacrament on the 2nd of July 1972. Since then, the congregation's Eucharistic evangelizing to instill in the hearts of people a greater love for the Eucharist begun.
Eucharistic apostolates that stem from the celebration of the Lord's Supper like the People's Eucharistic league, Adoracion Nocturna Filipina and groups and movements like the Eucharistic Youth Movement (EYM) and Life in the Eucharist Seminar (LITES) were conceived and adopted respectively as expressions of the diverse ministries responding to all sectors of society.
Exposition of the Blessed Sacrament in the church continues daily.
"…We work in close union with bishops, priests and laity, eager to offer our own particular contribution of spiritual life and apostolic initiative. (SSS Rule of Life No. 35)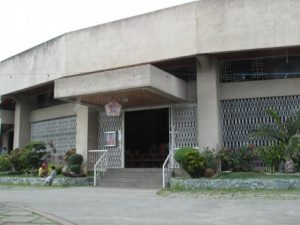 Assumption parish initiated liturgical creativity and reforms which in effect send ripples to other parishes in the Archdiocese. It has indeed become a place where the Lord is celebrated in festive sacred liturgy, profoundly worshipped in His adorable sacrament, and prophetically proclaimed.
Fr Felix Elverio, SSS
Pastor
Our Lady of the Assumption Church
F. Torres St.
Davao City
Tel. No. 227–4043
Monday

Tuesday

Wednesday

Thursday

Friday

Saturday

Sunday

06:00AM – 07:00AM

06:00AM – 07:00AM

06:00AM – 07:00AM

06:00AM – 07:00AM

06:00AM – 07:00AM

06:00AM – 07:00AM

06:00AM – 07:00AM

05:45PM – 06:45PM

05:45PM – 06:45PM

11:45AM – 12:45PM
First Wednesday and Friday only
05:45PM – 06:45PM

11:45AM – 12:45PM
First Wednesday and Friday only
05:45PM – 06:45PM

08:00AM – 09:00AM


05:45PM – 06:45PM


05:45PM – 06:45PM


09:30AM – 10:30AM


11:00AM – 12:00PM


04:30PM – 05:30PM


06:00PM – 07:00PM
Other Related Links
Browse Categories
Friends and Sponsors
If you wish to be added in our listing. Click here to contact us