Bali Bali Beach Resort
Tags: bali bali, Bali Bali Beach Resort, beach, beach resrts, davao beach, infinity pool, resorts, resorts in davao

Website: http://www.balibaliresort.net/




Bali Bali Beach Resort got its name from the word "bali bali", which, within the native dialect of Pangasinan, means "beautiful". Thus, a lovely resort. The one-hectare property is located in the southwest coastline with the Island Garden City of Samal.
Bali Bali is often a semi-private resort. It operates on pre-arranged, pre-booked accommodations. No walk-ins are allowed.
The resort boasts of its features that promote tranquility, serenity and privacy. The design is Asian inspired with six villas of diverse room themes.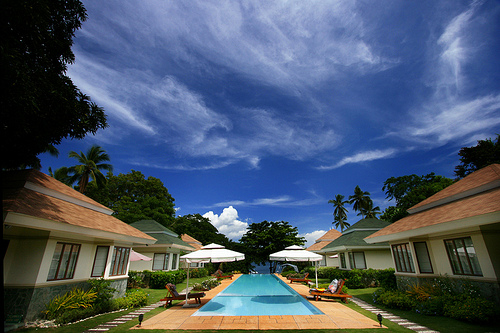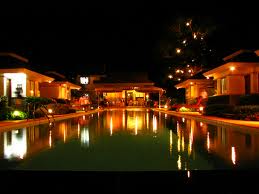 The Pavilion serves as the primary hall where guests coming in by land or by boat are welcomed. Here, food is served to guests visiting the resort either on day tour or overnight packages.
Fronting the pavilion is the main attraction of this aspect from the resort. The infinity pool. This stretches its gorgeous view up for the ocean.
Bali Bali joins the amount of resorts nestling inside Island Garden City of Samal. But with pride we provide a diverse kind of experience that's worth your visit — your time. Because you deserve the ideal vacation in a tranquil, serene and private place along with the wonderful nature you might be blessed with.
How to Get There?
Option1
We can provide you boat transfers. Please arrange with our booking workplace. Docking area is located in the Davao Boat Club Marina, Lanang Aplaya.
Boat Schedule Departure Time
AM Transfers – Bali Bali to Marina – 8:00am
Marina to Bali Bali – 8:30am
PM Transfers – Bali Bali to Marina – 4:00pm
Marina to Bali Bali – 4:30pm
Unique Trips is going to be accommodated with separate charges to be applied.

Option 2
Bring your personal car and take the Davao-Samal Ferry Boat at Sasa. Once on the island, turn proper and take a 20-minute drive heading south along Samal's Coastal Road.
Option 3
Bring your personal speed boat and cruise heading towards the southern aspect with the island.
Option 4
Arrange with our booking office for your land/barge transfers. From our Davao workplace, we will give you our private vehicle service to take you towards resort and back. Fees will apply.
Contact Data
Booking office amount 0922-838-7214; 0922-831-3378; 0922-838-7213 or 0917-7018588
One response to "Bali Bali Beach Resort"
Other Related Links
Browse Categories
Friends and Sponsors
If you wish to be added in our listing. Click here to contact us