San Pedro Hospital
Tags: davao hospitals, hospitals, hospitals in davao, San Pedro Hospital, SPH

Website: http://www.sphdavao.com/
Facebook: http://www.facebook.com/pages/San-Pedro-Hospital-Davao-City/100945923281103




San Pedro Hospital is a catholic non-stock, non-profit, training institution committed to the care of the sick and also the poor, the education of well being professionals as well as the delivery of high quality well being care to all.
The San Pedro Hospital is owned and managed by the Dominican Sisters with the Trinity, Inc. It is governed by ten (10) members from the Board of Trustees and, managed by the Administrator who is at the same time the President with the corporation.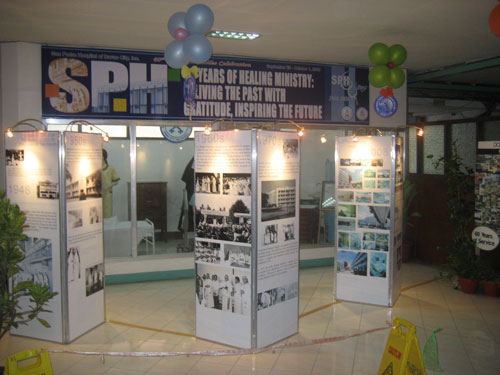 A lot was purchased in Sta. Ana Street and also the opening of the new SPH with fifty mattress capacity was done on May well 1, 1950. In 1954 another wing was constructed which increased to 1 hundred (100) mattress capability. In 1964, the construction of a 4-storey building that could accommodate three hundred fifty (350) beds began. It was inaugurated on February 11, 1969.
At present San Pedro Hospital has 295 mattress capability and 20 bassinets. I has its outreach program serving the less fortunate brothers and sisters within the community.
SAN PEDRO HOSPITAL
Guerroro Street, Davao City
Contact #: 221-4950 / 221-4962
One response to "San Pedro Hospital"
Other Related Links
Browse Categories
Friends and Sponsors
If you wish to be added in our listing. Click here to contact us